Zimbra Docs  New in 8.8.9+
Zimbra Docs is a complete, feature-rich office productivity suite integrated right into your Zimbra Web Client … available at no extra charge in Zimbra Network Edition 8.8.9+. You can now create and edit documents, spreadsheets and presentations right in Zimbra.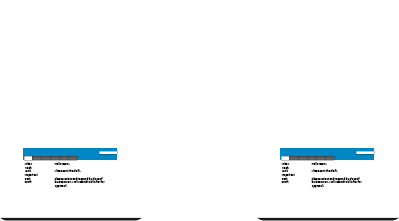 Features
Zimbra Docs supports the most popular document formats (xls, doc, and ppt and more!). It's all right in Zimbra … no other software required!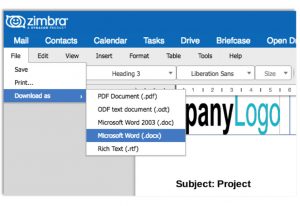 Zimbra Writer
Zimbra Writer works like any documentation software. Craft text with all the editing functionality you expect!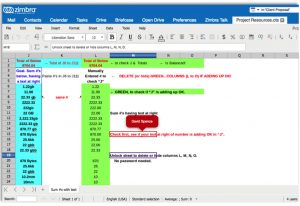 Zimbra Calc
Zimbra Calc functions like any spreadsheet app. All of the features from your other spreadsheet apps are here for you!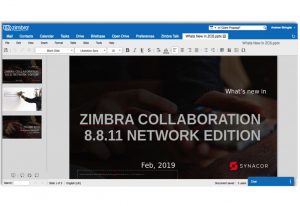 Zimbra Impress
Zimbra Impress will be your new favorite presentation tool! Use it to create polished presentations and deliver those presentations from right in the Zimbra Web Client!
All the Zimbra Docs features are in your Zimbra Briefcase
Create, upload and export in Zimbra – in any format you need — without a Microsoft Office license. AND share any file to collaborate realtime with your work teams!
Extend Your Productivity
Zimbra Docs, combined with Zimbra Talk and Zimbra Drive, extends your productivity capabilities and makes real-time discussion and collaboration simple and affordable … while giving you the peace of mind of true data sovereignty.
Components
Slide 5

The Zimbra Docs server is the heart of the service.
Slide 5
The extension is the key component that coordinates everything and is contained in the NG modules NG Core package.
Slide 5

A Zimbra Docs Zimlet handles the integration with briefcase and with email attachments.
Stores files in the Zimbra Briefcase, not on the LibreOffice server.
Is available for all users allowed by your Network Edition license.
Note: The Zimbra Docs Server must be installed on one or more dedicated nodes running RHEL 7 / CentOS 7, Ubuntu 16.04 LTS, or Ubuntu 18.04 LTS
Grow Your Business
Zimbra Docs helps you grow your business anywhere, from any device, at any time, by extending Zimbra to the next level. Zimbra Docs is a great example of how Zimbra can be extended to work with other services and line-of-business applications.