Who we are and What we do
Professional Services Upgrade & Tuning Services
"our vision and yours success"
Our Mission
Headquartered in Italy with operating offices in London and Dubai, ilger.com is an ISP & Cloud Vendor operating since 1998. ilger.com is active in over 15 worldwide countries with both the Zimbra Cloud solution – managed and supplied by ilger.com's infrastructure – and the Zimbra On-Premises solution installed on the client's infrastructure. ilger.com delivers the most widespread collaboration solution in the world with first-class features and benefits. This is a company that believes open source represents the technology of the future, and Zimbra's open core product helps promote that technology.
Our Mission is to be the best in IT Services. We have achieved excellence in providing the best IT solutions for the customers to meet their present and future business needs in an most efficient and effective way. Enhancing the business growth of our customers with creative Design and Development to deliver market-defining high-quality solutions that create value and reliable competitive advantage for our clients around the world.
Our Vision
ilger.com's business strategy focuses on two core beliefs: Open source technology is the future. Cloud delivery is the smart choice.
Federico Germi, founder and CEO of ilger.com, said, "The choice to become a Zimbra BSP was easy. I have never believed that on-premises email and collaboration was the best solution. Owning the hardware infrastructure and managing an email platform is expensive, complicated and subjects you to a whole series of critical issues and vulnerabilities. We have always tried to convince our customers that the best solution was software as a service (SaaS) and Cloud technology."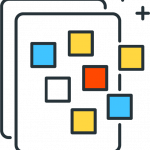 Zimbra Cloud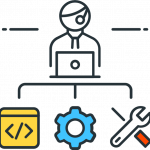 24/7/365 Live
Support
cloud, on-premises
(private cloud)
or as a hybrid service
99,95% Uptime
Guarantee

zimbra
Need assistance with your Zimbra server ?
Please fill the form and we will be happy to answer your queries about our Cloud Service, about Zimbra's features or how
we can support your environment.
Our Zimbra's Certified Admins are available for support you need.